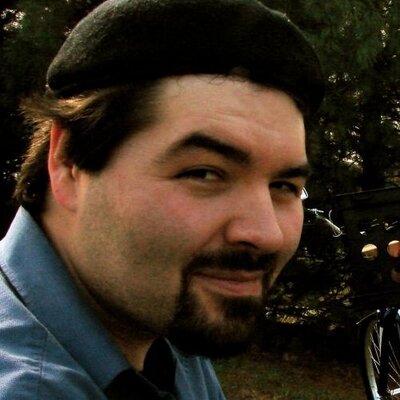 Ward 7 resident Justin Lini (
www.justinlini.org
,
@NE_DC_11
), prepared this recap of the call Mayor Bowser had with the community Saturday, November 19.
Neighbors:

Good evening, I hope this note finds you well. Mayor Bowser is just wrapping up a conference call taking questions from DC residents on how the District Government is going to respond to the Trump Administrations.

Although the conference is complete the mayor's office is still accepting questions via email at: engagement@dc.gov

Q: What are the steps we plan to take as Washingtonians to move forward?
A: This is what's on everyone's mind. The shock. We've had to regroup. I'm assigning a team to review the policies of Trump. We're analyzing public comments, 100 day plan, etc. The biggest issue we're worried about is. What does it mean for vulnerable communities in DC? He's said he's going to round up people and try to send them out of the country. Said he was going to ban Muslims from entering, or force them to register.

We are a sanctuary city. What does this mean? It means that MPD is not an agent of the Federal Government, they're focused on protecting and serving DC residents regardless of immigration status. Our officers are not allowed to ask about immigration status. We provide service no matter who you are.

We have to figure out the other proposals he's made.

We reject any notion of people being forced to register because of their faith.

Q: How should be talking to our kids about this election?
A: Parents know their children the best. I've heard many parents have this problem. I suggest taking it on even if they're not asking about it. I would tell them to be hopeful. We've had transitions many times before. While we are going to prepare for the worst case scenario, but we can be hopeful for things to work out better.

We have to do the things that cities do, the things that families do. People still have to carry on with their lives, but stay focused on how to protect our values.

Q: We're uniquely vulnerable to cuts in federal funding to sanctuary cities threatened by Trump.
A: This underscores why we need to be a state. DC's budget has to go through congress. Many politicians threaten us, typically over social issues- women's' choice, needle exchange, budget autonomy. We have to continue to be concerned, fight budget riders. We will need you citizens of DC to stand up. Have to stand up to Congress to keep them out of DC's affairs. We need to tell them, don't focus on us, focus on your job.

Q: We want to hear strategies to oppose racial profiling we've seen since the election. How do I keep myself and people around me safe.
A: We want to remind everyone how far we've come with policing in DC. Recent study showed that MPD has made tremendous progress in community policing since 2000. We have an excellent and professional police force. Our police leadership is committed to constitutional enforcement of laws. We oppose racial profiling, asking for citizenship status. We have an independent police complaint board.

We must be mindful of what federal law enforcement areas are doing, be ready to have conversations.

Q: People are being personally threatened/intimidated by...
A: Pastor Byrd: The tone and tenor in this election cycle has been poor. Whether words or not, a threat has impact. We talk about police deescalating situations. We as citizens must learn how to deescalate. There's people out here who are crazy, they feed off fear. We as a community must take responsibility for our own actions and words. We must then help others. We can't be afraid. We must have faith. We must stick together, gather around our common principles to oppose insightful and indecent behavior.

Q: Will you appoint a liaison to work with the Trump Administration
A: We had our first meeting with the inaugural committee. We have been conducting this business as we have for the last 28 years. HSEMA is working with Federal agencies to secure parade, special event routes. We will have conversations outside of this process as well. In the Obama administration we worked with the President's Office of Intergovernmental Affairs.

Q: Has anyone from the Trump administration reached out to you. What would you like to impart to them.
A: He's appointed the inaugural committee and we've been working with them. I'm seeking a meeting to talk about them. There are many misconceptions about our city, we want to clear them up. The idea that we exist at largess of federal funding is wrong. Most of the federal funds we receive also go to states. We want to separate federal Washington from local Washington in his mind. We want him to be clear that we aren't involved with the federal squabbles. We want him to know and understand that we're a city with neighborhoods and residents. We want them to understand that we have a city government and that it works well. We want him to understand why we week statehood. Pence has been in favor of us getting representation in the past. Trump has been eager to put more tasks in the states.

We also want to talk about WMATA. We think the Federal government has a unique role to play in restoring WMATA. He could play a role in improving things.

I'm concerned about where he might go with Criminal Justice reform, we saw some progress in the Obama administration. We need to remain focused on criminal justice.

Q: What are our next steps for Statehood in light of the new administration?
A: We've used our New Columbia Statehood Commission to approve the new constitution. To establish the boundaries of the state, and define the form of government. We will work with Chairman Mendelson soon to plan transmission of request to congress. We will attach this plan to an Admissions Act that Congresswoman Norton will move. We need to continue our work in the states. The overwhelming vote we just had makes it easy for us to launch a public education campaign for the rest of the country. People don't know that we lack the rights. When they find out its a no brainer that we should have them.

Q: I feel there's too much danger for Washingtonians to go to the inauguration. I think its sad we have to put our city in jeopardy due to all the anger.
A: I feel privileged that we're the city where the president lives. Any president. In this case its trump. In four years it could be someone else.

This is what it means to be a democracy. So what's our job as a government and citizens. We have to put the best foot forward- we make sure the parade route is okay, ensure safety of visitors. Work closely with federal partners. Our officers will be in the neighborhoods, as well as in inauguration. We have 3000 officers coming from around the country to participate in inauguration security-this is what we always have asked. It is a holiday in DC, so people may come or not.

We have to focus on the government's job. We have to look deep into ourselves to find how we can move forward.

Q: What about entitlement cuts discussed in congress?
A: This is a big concern that we have, in particular Obamacare. We are concerned that many people could lose insurance, especially if they have preexisting conditions, or are currently sick. If we wanted to pick this up as DC. It would be expensive 300-500 million. Trump has started peddling back from some of these claims around Obamacare. We are concerned about things like the Department of Education.

I hope to have a clear analysis of Trump's proposals in the coming weeks. I'm having these conversations with the DC Council about how we move forward.

Q: How do we combat rumors and fear? DC Government could do a real service by setting up a service that conveys accurate information about decisions made about our DC and what we can do.
A: We will continue to collect questions, we have a FAQ on our DC websites.

Q: How can we help you?
A: I appreciate this. You can help by pointing people in the right direction. I'll be reaching out to my various offices (Latino affairs, religious affairs) about specific impacts/threats.

There may be a time when I need you to show up and speak up. I'll want to see a whole lot of like minded Washingtonians who will stand with me to fight for our values.

Keep asking questions, keep identifying problems. If someone is acting inappropriately- especially a government employee this needs to be reported. I'm sending a clear message to government employees that we serve everyone. If you see a business showing prejudice then report us.

Keep talking to each other. We'll get through this together.
Formatting added.