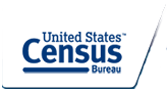 If data is your thing, check out the
Educational Resources
on the Census website. This resource is full of summer camp offerings for adults now through mid-September. A sample of offerings:
June 23, Where to Find Business & Economic Data on census.gov
June 28, A Closer Look at Same-Sex Couples and Families in America
July 1, Age Search
July 12, Measuring America Series – An Overview on Asian Population Statistics
July 20, Increasing your Competitive Advantage- New Tools to Access Regional Economic Development Data from the U.S. Census Bureau
August 2, Data on a Deadline: Quick Data Tools & Interactive Maps
August 4, Get The Knack Of The Census Tract: Learn the history, usefulness, and how to get tract data
August 19, Your Community by the Numbers: Race, Ethnicity, Ancestry, and Foreign-Born Populations
August 25, Introduction to the American Community Survey
September 13, Measuring America Series – An Overview on Children Statistics
Shout-out to DC Campaign to Prevent Teen Pregnancy for sharing this important resource.