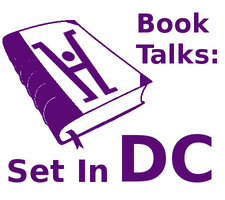 Book Talks: Set in DC
, brought to you by the
Humanities Council of Washington, DC
takes place
September 18 from 7:00 - 8:30 pm
at Watha T. Daniel, Shaw Neighborhood Library (1630 7th St NW).
The free event features local authors talking about how they use the District's "vibrant neighborhoods as a setting for works of fiction, and how those neighborhoods can become characters that drive a narrative."
This program is part of DC By the Book, an effort started by DC Public Library but largely supported by crowd sourcing DC's place in fiction.